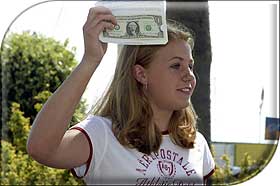 Philemon 1:3-7
Grace to you and peace from God our Father and the Lord Jesus Christ. I always thank my God as I remember you in my prayers, because I hear about your faith in the Lord Jesus and your love for all the saints. I pray that you may be active in sharing your faith, so that you will have a full understanding of every good thing we have in Christ. Your love has given me great joy and encouragement, because you, brother, have refreshed the hearts of the saints.
What is a AOO Sanctified, Seed-Sowing Superstar? Seed Sowers are highly motivated men and women of God who dedicate their time and energy to seeking and saving the lost. They are the type of Christian who loves the Lord Jesus and the lost more than they love themselves. They "Seek first the Kingdom and His righteousness" and know that "then all other things will be added to them". (Matthew 6:33) Because they seek first the heart of God, they know there is nothing a Christian can do that's more pleasing to God than to tell the story of how God so loved us He sacrificed His Son to set us free from our sin. Singing worship songs, praying, going to church, reading the bible, retreats, seminars, etc. are all great ways to worship God and to grow in your walk with Jesus Christ. But the "Better-Way to Worship" God is to obey His commands. Jesus' last command before he ascended into Heaven was, "Go into the entire world and preach the good news to all creation. Whoever believes and is baptized will be saved, but whoever does not believe will be condemned."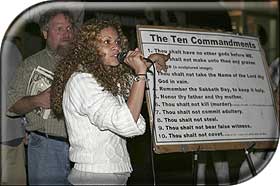 (Mark 16:15-16) Our Seed Sowers are obedient servants of Jesus who Love their neighbor and truly are all part of the "Net" doing the "Work" of God. They are like the stars that shine in the Heavens for ever and ever. (Daniel 12:3) AOO Seed Sowers are people who faithfully sow seed of the Gospel each and every day everywhere they go to everyone they meet. These are the people who are committed to the cause of Christ and to telling everyone, everywhere about how Christ was crucified on the cross at Calvary to pay the price for the crimes (SIN) we all committed against God. Whether it's sharing the Gospel One-2-One or Open Air preaching you could say, "They are nobody telling anybody about somebody that saved everybody!"
AOO Seed Sowers use the biblical principals taught by Ray Comfort and Kirk Cameron on the Way of the Master TV show. We believe in using both sides of the sword of the Spirit when we preach the gospel and doing what Jesus did. (Luke 18:18-27) AOO Seed Sowers believe in using God's Ten Laws, which are written on the hearts of all men and women everywhere, to bring the knowledge of sin. We know that "The Law is the Schoolmaster to bring us to Christ" (Galatians 3:24) and that "The Law is perfect in converting the soul, the statutes of the LORD are trustworthy, making wise the simple." (Psalms 19:7) We know if we're going to be true and faithful witnesses of Jesus Christ we must "Do What Jesus Did" and warn people about Judgment Day and Hell.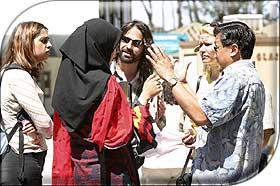 We use the Ten Commandments to plow the hard hearts of self righteous sinners so that when we plant the seed of the Gospel it may find "Good Soil" in their heart and produce a crop of 30, 60 even 100 times more. (Matthew 13:1-23) We believe that when sharing the Gospel, you must give the Law to the Proud and Grace to the Humble. We know "God resists the Proud but gives Grace to the Humble" (James 4:6) and that's why we make sure that people know that the first step towards Heaven is to humbly confess their sins and accept the sacrifice of Christ on the Cross of Calvary so that they may be soundly saved from having their souls cast into Hell for eternity. By telling people the whole story and not just the "Good Half of Heaven" we know that people will be properly informed as to the choice they're making and the consequences of their actions.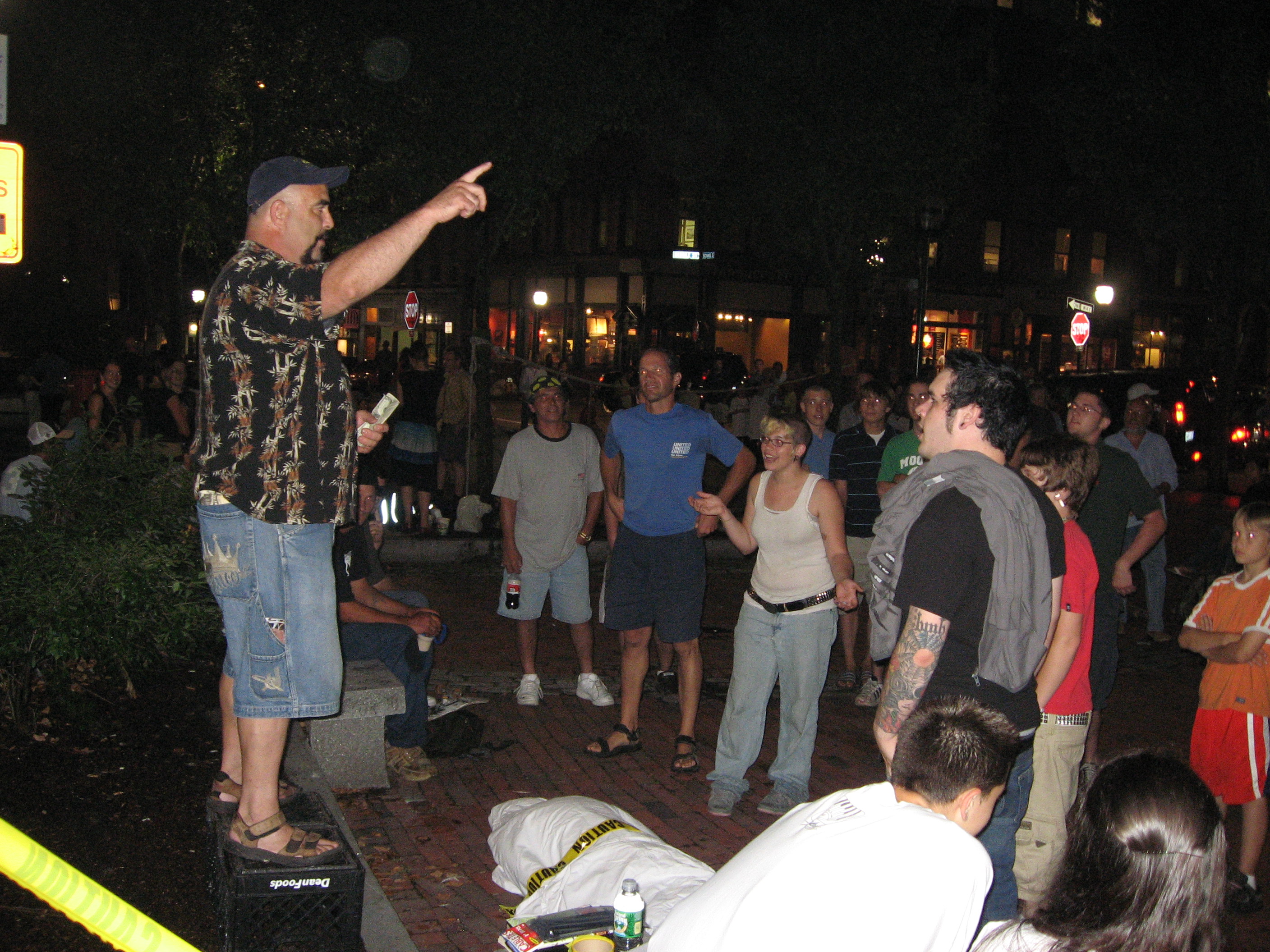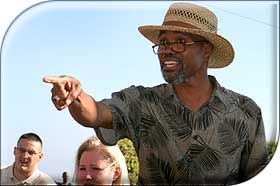 We want to be sure people know what "Sin" is (1-John 3-4) so they can have a true conversion, be grafted in to the vine and bring forth fruit for the Kingdom of Christ. (John 15:1-16) We hope and pray people come to God broken in their hearts over their sins and in Love with how the Infinitely Awesome Great God of the entire Universe illustrated His love toward us when He sent His Son to set us free from our sin and defeated death forever! (Romans 5:8)We know that "by the fear of the Lord Men will depart from Sin" and that "Fear of the Lord is the beginning of wisdom." (Proverbs 16:6 & Psalms 111:10) Therefore we make sure we don't leave out the consequences (spending eternity in Hell) of people's decision not to surrender their hearts to Jesus and humbly confess their sins to God. We make sure people know that without the righteousness of Christ their eternal destiny will be in the "Lake of Burning Fire" where "the fire is never quenched and the worm never dies". (Mark 9:44-48)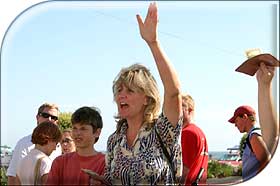 What does it take to be a Sanctified Seed Sowing Superstar? The first step is to take a look at the Seed Sower Levels of progression to see if you meet the minimum standard to be a AOO Seed Sower. Then complete and submit the AOO "Seed Sower" application to see if you qualify to join the network. Once accepted, you will be surrounded by other true blue bible believers who are doing everything biblically possible to see souls saved. You will have access to an awesome array of resources available only to AOO Seed Sowers. To find a local AOO leader in your area be sure to check out our "Local Leaders" page. AOO Local Leaders are battle proven warriors who have a great understanding of all the biblical principals taught on The Way of the Master TV Show and School of Biblical Evangelism. We also strongly encourage you to get hold of the teaching at om.